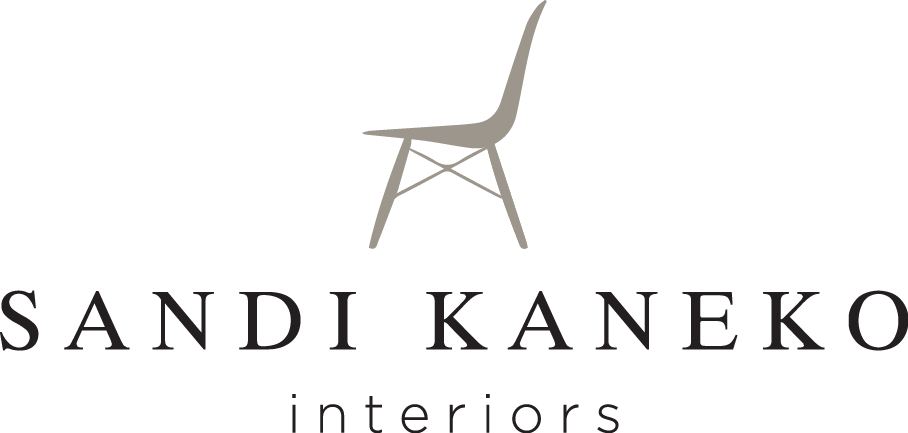 Sandi KanekoPrinciple
I love helping others. Whether it's helping you decorate your house so you absolutely love it or helping you sell your home faster and for more money (I can literally hold your hand if you need), I believe that beautiful interiors shouldn't break the bank so you'll find that working with Sandi Kaneko Interiors is more affordable than you think.
Hi, I'm Sandi and I've been rearranging rooms all of my life...
As the youngest in a family of 10 kids, a career in interiors was not an obvious path. After all, my father's style is more that of a "maximalist" and trying to fit multiple beds in a room did not leave too much creativity for decorating. Perhaps it was that lack of personal space that caused all that pent up energy to explode in the form of anything creative.
After studying at FIDM and working in costume and styling in L.A., an opportunity to start a business with my husband had me designing modern pet accessories including a line for Paul Frank inspired by our 4 legged family members. 13 years, 2 houses, and 3 kids later, I realized decorating our trade show booths became more fun than designing products and gave in to my true love for interiors and decorating. On a continuing path to utilize my natural gifts, Sandi Kaneko Interiors was born. My own home is a lab to experiment in and I'm thankful for my husband putting up with my constant itch to redecorate.
Interior Decorating and Home Staging marries my passion for interiors and love for helping others. It is my mission to help people love the space they live in even more and to help clients sell their homes faster and for more money. Helping also means that through my business, I get to give back to causes I believe in and support.
Sandi Kaneko Interiors is a Certified Professional home staging and interior redesign company serving the LA County and surrounding areas. The HSR Certification program was the first and is one of the only Accredited staging training by the Real Estate Staging Association (RESA) who is the governing body for the home staging industry.